---
Outdoors
We prefer to persue bouldering in the open nature. Climbing is more than just a sport, but also includes the attitude towards life with aspects such as nature awareness, nutrition and sustainability.
Indoors
Climbing-specific training, route setting and other indoor activities play an important role in our lives.
Cinematography
We enjoy spreading our hobby to the world. Therefore we have a great camera equipment and like to create regular video clips for you!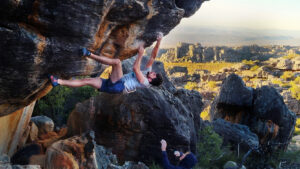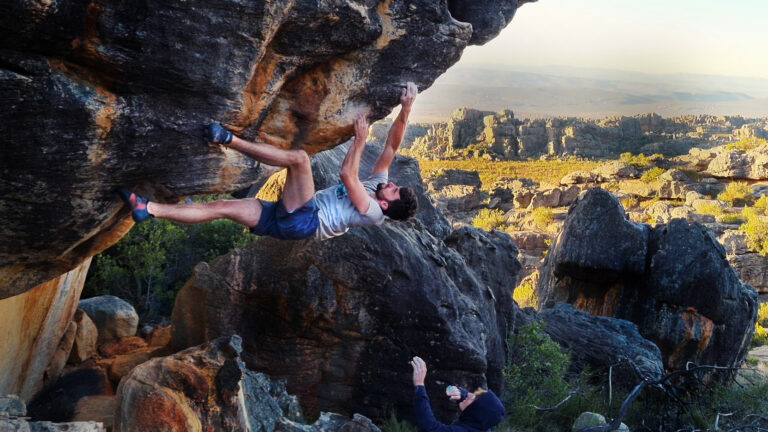 Rocklands 2022 Bouldering on Orange Sandstone in South Africa This year, Robert and Leon spent…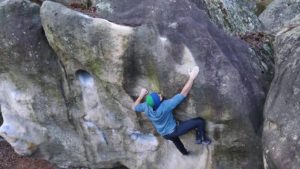 Fontainebleau 2019 Watch two parts of bouldering in Fontainebleau. Fontainebleau is always a great travel…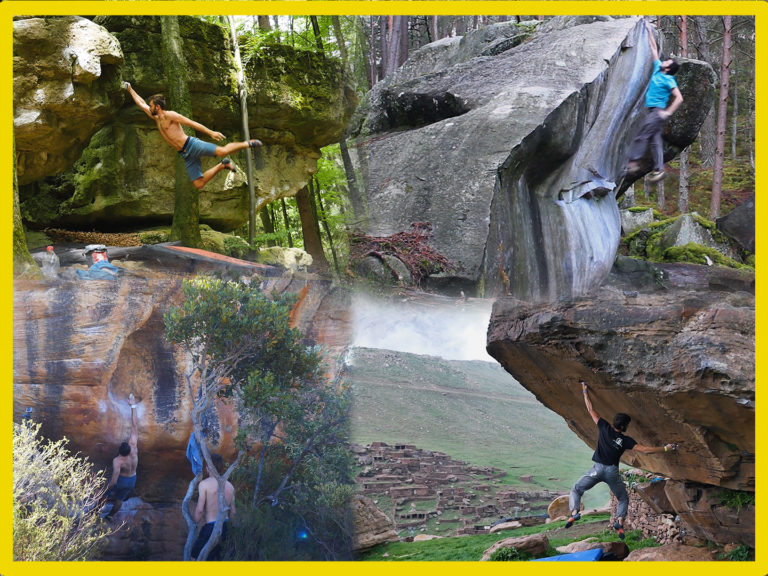 Dyno compilation We have put together some impressive dynos from the bouldering world. A 'dyno'…